Green Schools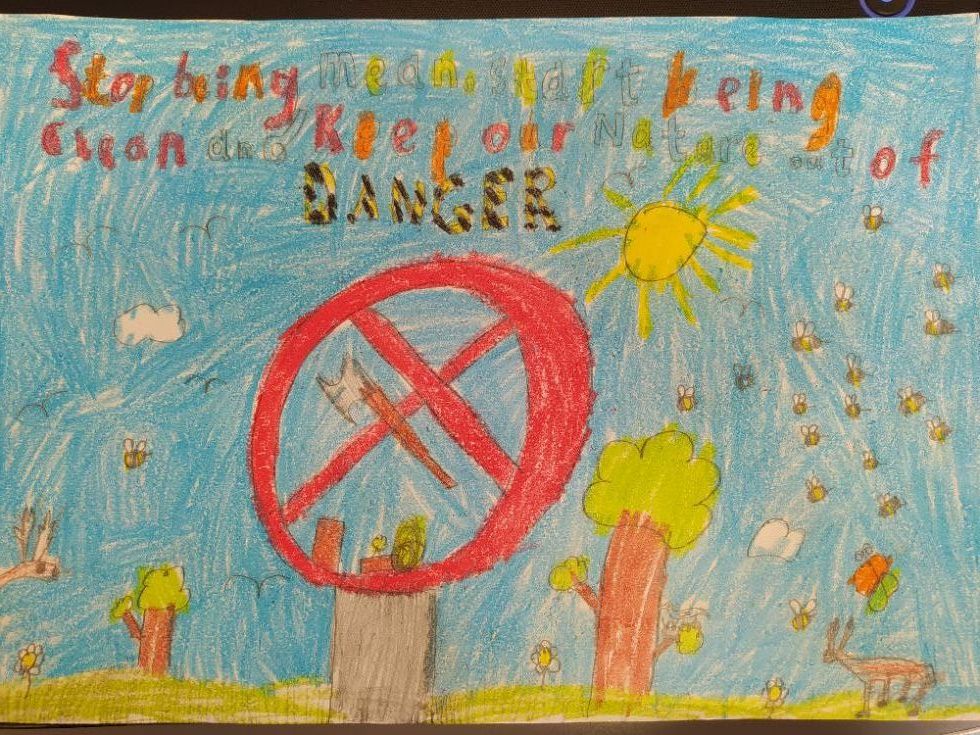 Green-Schools is Ireland's leading environmental management and education programme for schools.
Promoting long-term, whole-school action for the environment Green-Schools is a student-led programme with involvement from the wider community. The programme is operated and co-ordinated by the Environmental Education Unit of An Taisce (FEE member for Ireland).
Green-Schools is operated in partnership with Local Authorities and is supported by the Department of Housing, Planning, Community & Local Government; Department of Communications, Climate Action and Environment; Department of Transport, Tourism and Sport; The Department of Arts, Heritage Regional, Rural and Gaeltacht Affairs; Department of Foreign Affairs and Trade; Irish Aid, National Transport Authority; National Parks and Wildlife Service, Irish Water and the Wrigley Company Limited.
Biodiversity Projects
In 6th Class we have been recently learning about problem solving and so we decided to try to help solve a real life problem at St George's NS!
The problem we are trying to help solve is that not enough pupils in St George's NS know about the importance of biodiversity.
We took the results of our Green School Biodiversity Survey and used this data to inform our work.
We thought percentages might be a bit abstract for younger pupils so we found a fun way to put this data in context in our videos :)
Our hope is that these videos will help all pupils at St George's NS to understand:
What biodiversity is
Why biodiversity is important
To identify some threats to biodiversity
To identify some ways to help biodiversity
To identify some native Irish plants and animals
We hope you enjoy our video projects and learn more about biodiversity!
Native Irish Plants and Wildlife
Why Biodiversity is Important
St. George's National School, Naul Road, Balbriggan Co. Dublin Phone: 01-8410107